Latest Projects
Aluminum Foil Container Making Molds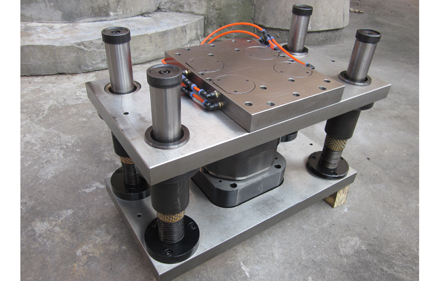 Detailed Product Description :
we coud design varied aluminum foil container mold, and we could also offer aluminum foil container machine and production line.


Aluminum foil container mold
Long life
High precision and stable
Short delivery time: 25 days to 40 days
Great quality
Aluminum foil container mold
We adopt advanced technology on aluminum container mold producing,so our mold are long life,excellent in quality and reasonable in price.
Features:
Moulds are built with high quality steel.
Flow area is heat treated for proper hardness,which ensure our mold in long life
Moulds adopts pneumatic rebound device which makes the mold more flexible.
Our excellent processing technical ensure that the mold can complete the cutting,shaping,blending and curring by one step.
we can design and produce specially all kinds of aluminum container molds such as single cavity or multi-cavity mold,mold for the producion of various containers with different rims(G style, L style, IVC or Folded style)
Mould has long service of life,stable and reliable quality,advanced high technology,high precision design make the aluminum foil vessel from cutting materials,forming,stretching,edge shape once completed,the perfect products,from smooth without knit to many cavity,various border(o edge, high edge, rotating edge or a side), all sorts of figure.
According to the different needs of customers and the mold size or design appropriate treatment plan,The price is reasonable, making moulds faster cycle,Mould can be applicable requirements of users in ordinary punch,pneumatic punch,four-column machine installation.